In November we took some much needed family R&R and whisked ourselves off to Jean Michel Cousteau Resort on the island of Savu Savu in Fiji.
It was an incredible 6 days and we simply wished it was longer.  It is an idyllic tropical paradise.  The moment we arrived until the moment we left we enjoyed the serenity of doing as little or as much as we wanted to, sitting down to 3 delicious meals per day (no cooking or washing up – the perfect busy parents ideal holiday), stunning scenery no matter where you look and the beautiful, happy, gentle and fun nature of the staff that truly make this resort a wonderful place to be.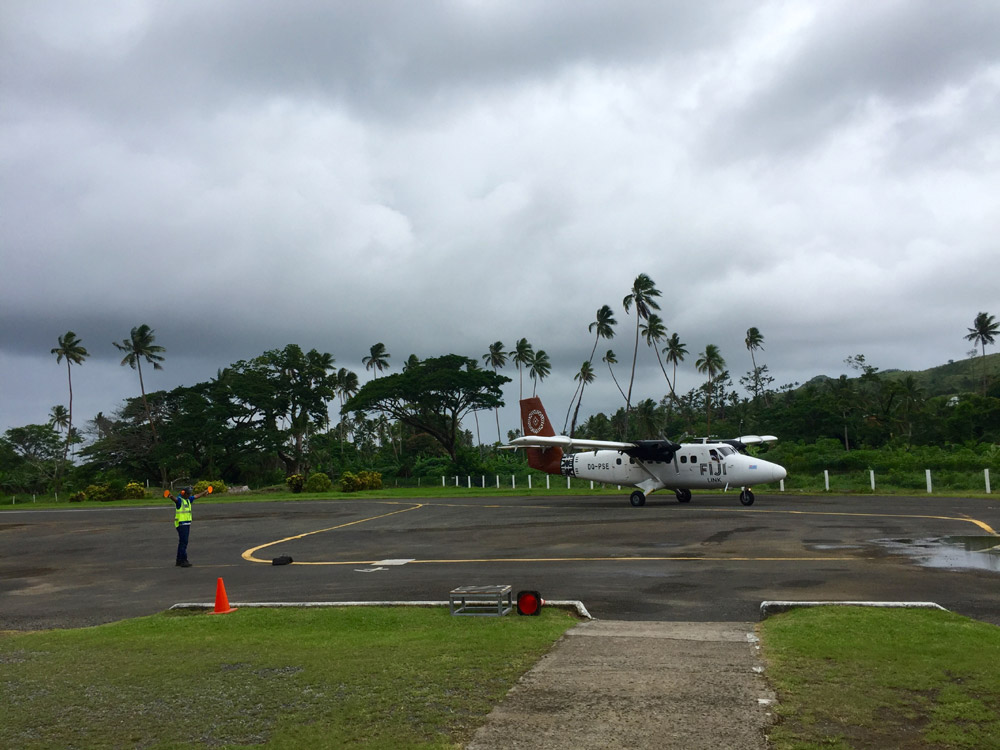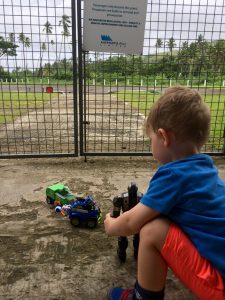 The journey from Sydney was a little tough on our young kids but it was worth getting up at 3am to take the 6am out of Sydney.  The other option is to take an afternoon flight at 1310 and overnight in Nadi enroute to Savu Savu.  We opted to get there in one day and battle the long day of travel.  Air Fiji was average with no televisions in the seats to entertain the kids, so it is essential to take toys/books/ipads to whirl away the time.  On arrival in Nadi I was pleasantly surprised to see a large new airport terminal and it was a quick and painless experience through customs.  The hot tropical humid heat greeted us as we pushed a trolley full of luggage and two exhausted little kiddies from the international to the domestic terminal for our onward flight to Savu Savu.  This flight was delayed four times in the space of 20 minutes, ranging from 1-4 hours only suddenly to be on time again after we had left to go find some food to pass the hours of delay away!   Funny.  We excitedly boarded the little prop plane, a 16-seater, where most bags are stored in the nose or tail and you rattle away for 50 mins enjoying what is generally a gorgeous scenic flight over the islands, reefs and crystal-clear waters below.  On our flight, we flew straight into a fierce storm with immense amounts of rain lashing the plane and absolutely nothing visible out the window other than thick grey clouds.  Our kids were brave and found it to be an exhilarating adventure whilst mum and dad hung on for dear life… ha.  Arriving at the tiny airport of Savu Savu we bumped down the runway and came to a stop outside a tiny shack where the village chief of JMC was waiting to greet us.  It was a beautiful welcome and start to our island experience.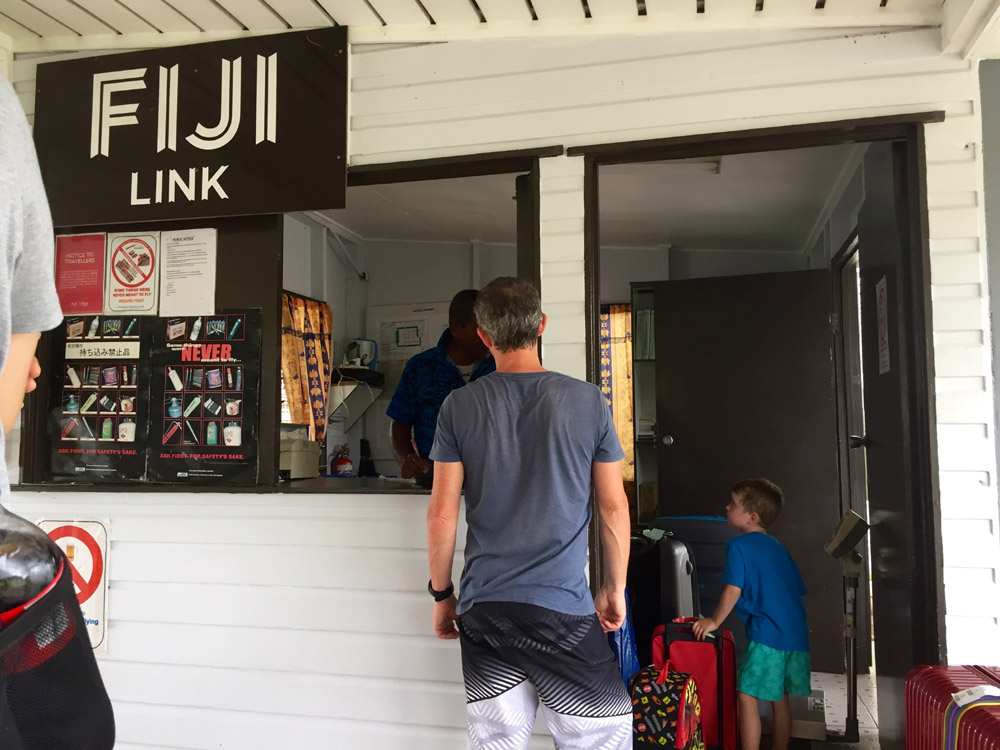 Pulling up to JMC we were met by a team of staff including Par and Kami who were the nannies allocated to our family for the duration of our stay.  (All children 5 and under are offered a personal nanny as part of your holiday package).  What a glorious luxury!!  It was a quick check in, with a short tour of the grounds ending up at our room.  We had a beautiful oceanfront bure which had one large bed and two single beds, a large bathroom and a front deck with a large hammock and plenty of space for the kids to run around.
Quite hungry from our long day we enjoyed an early dinner in the family dining area overlooking the sea.  Every meal is cooked to order from a three-course set menu of 3-4 choices per course, and every meal at JMC was delicious.  The quality of food served was truly outstanding.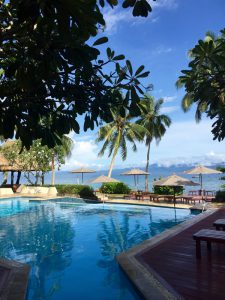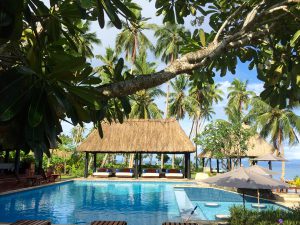 Our next 5 days were spent lazing around the gorgeous adults only pool, playing on the small coral beach with the kids for many hours, kayaking, watching the fish from the jetty, glass bottom boat trips, swimming in the kid's club pools, lazing on the hammock and eating 😊
It was the first relaxing break our family had taken in the year and it was magical.

A highlight was the private island tour which can be booked for breakfast, lunch or sunset.  We chose breakfast and at 7am our little family of 4 were whisked to the island by boat, dropped off with a breakfast spread and given a walkie talkie to radio when we were ready to leave.  It was so special, feeling a million miles away from civilization, enjoying a snorkel with the baby reef sharks, playing on the beautiful white sand beach, watching a rain storm pass over and finding hermit crabs of all shapes and sizes.  We really did feel like we were Robinson Crusoe.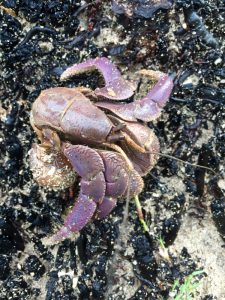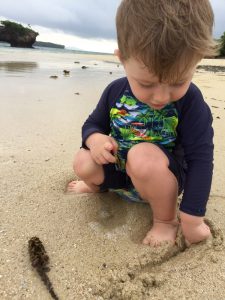 I indulged at the day spa on my last morning and wish I had tried it sooner!  I had the most amazing Bobo massage – probably one of the best massages I have ever had and would surely have booked many more had I known how good it would be!  The spa is in a bure on the ocean front and you can hear the waves lapping at the sand as you are pampered.  Absolute bliss.
The kids club is a very large area sectioned off for children 0-12 years old.  Kids 5 and under have a nanny, and kids 6-12 are placed into groups of 5 and have a 'buddy' who will lead them through play, craft, adventure, swimming, treehouse, boat trips etc.  There are two pools within the kid's club with water slides where parents can join their children if they would like to.  Children can eat their meals in kid's club with other children/carers or they can join their parents in the family dining area.  Children are not allowed to swim in the main pool overlooking the beach.  Kids club is open from 8am-9pm every day.  We often went into the kid's club to have a play/swim with our boys and all the children were happy and brilliantly cared for.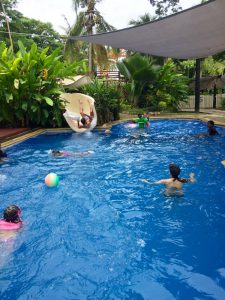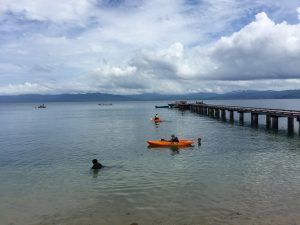 I loved:  the tranquil ambience, swaying palm trees, quality of food, almost everything is included up front so there really isn't much more to pay other than alcoholic drinks / diving / day spa / extra tours.  The staff – everyone was happy to be at JMC, always smiling and genuine.  Our nannies were simply amazing.  Always going above and beyond to ensure our kids were happy.  So many activities included in the package rate (boat tours, snorkeling, craft, movie nights, village tours, market tours, yoga, bushwalks, running, music) or you could simply relax, unwind and do very little.  Rooms were barefoot luxury and very comfortable.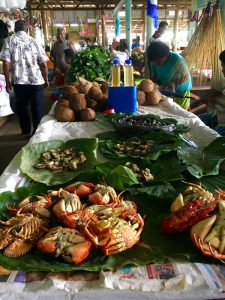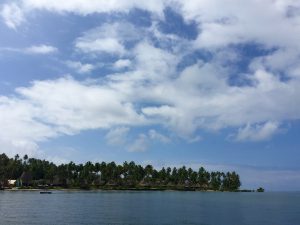 We intend to go back, for 2 weeks next time!   6 nights was far too short.
In complete contrast we flew from JMC to Nadi (this time our flight was on a clear sunny day and the views above of the reefs and islands were magic).  We spent 2 nights at The Sheraton Fiji in Denarau before flying home.  There is no comparison between these experiences.  Denarau is a man-made island with many big hotels scattered one after the other.  It felt a little bit like Las Vegas on the beach.  The rooms were basic, the ambience was average, the food was extremely overpriced and of poor quality and the staff seemed disinterested, bored, unhappy.  The best thing was the pool, it was big, had a nice view of the beach & my kids enjoyed playing and swimming here.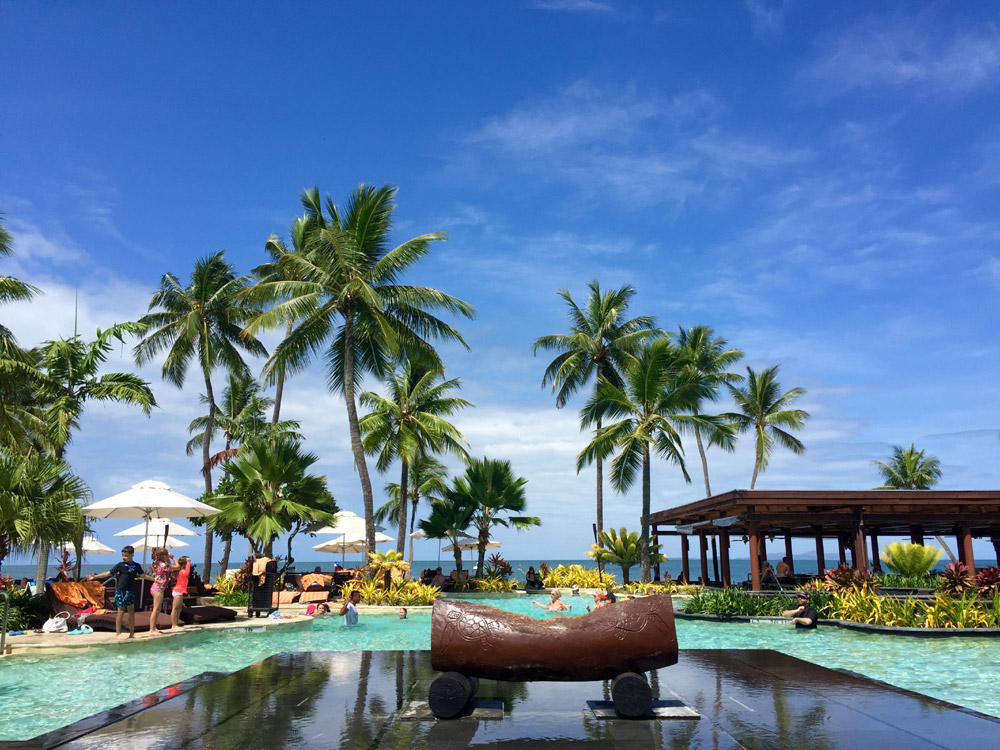 If you have questions about JMC, Sheraton or anywhere in Fiji – I would love to help you.
I have a great relationship with JMC Resort, as a Virtuoso member I can access not only great rates but often am able to give you some complimentary extra's (like a massage or private island tour).