Life is indeed a daring adventure
Do you dream about visiting new places? Perhaps revisiting that special place from yesterday or long ago?
When you are craving luxury and adventure, feeling over worked, a little bored, like its groundhog day or perhaps you are positively dreaming – where are you?
Do you feel goosebumps? What does the picture look like?  Can you hear the sounds, smell the scent or taste the amazing cusine?
Where can we go next?  What is on your bucket list??
Journey Our World was established and is fully owned by Vicky King, a world travel specialist
After 17 years within the FlightCentre Group of companies, Vicky knew it was time to take her travel career to the next level and Journey Our World was born.
Journey Our World is an affiliate of Smartflyer Australia, creating enormous benefits for clients.  We have the industry contacts and buying power to ensure we have the products and price to compliment our extremely personal service.
SmartFlyer Australia is a leading Virtuoso travel agency and a joint venture between SmartFlyer and Goldman Travel Corporation.


Vicky is passionate and inspired by everything travel.
Having travelled extensively over the past 20 years, through 49 countries over every continent, on trips ranging from off the beaten track, raw adventure style to jaw dropping pure indulgent luxury, Vicky's goal is to ensure you have the best travel experience every single time you travel.
Vicky likes to ensure your booking process is easy, friendly and personal.  Vicky is interested to know every minute detail of how you like to travel.  Together we create travel experiences that exceed your dreams.
Having put together thousands of itineraries over the years to all corners of the globe, Vicky is particularly fond of over 50's adventures, memorable & romantic honeymoons and is highly skilled in corporate business travel.
The last four years have seen Vicky welcome two little one's to her family, adding a steady knowledge of personal family travel experiences to her considerable expertise.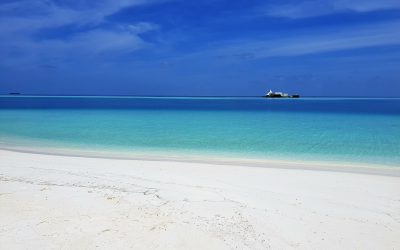 Our journey to the Maldives started from Edinburgh, Scotland.  We were on our way back to Sydney and thought we would spend a few days in paradise enroute home.  I only wish we had spent more time in this idyllic part of the world.  We departed at 0830 and...
read more